In line with the Vivienne Westwood ethos, the collection has been developed with consideration to its design, durability and sustainability.
Each frame is partially made from Eastman Acetate Renew, which is a combination of recycled single-use plastic and bio-based materials that come from sustainably sourced wood pulp.

For every one-million frames made with Acetate Renew, Eastman uses 50 tons of waste plastic as a raw material. This is plastic that is not currently recycled which means it is being diverted from landfill and the ocean.

The collection packaging has also been designed with consideration to the environment; featuring a pale grey shell case, which envelopes the eyewear in recycled felt, and accompanied by a tartan polish cloth in recycled nylon.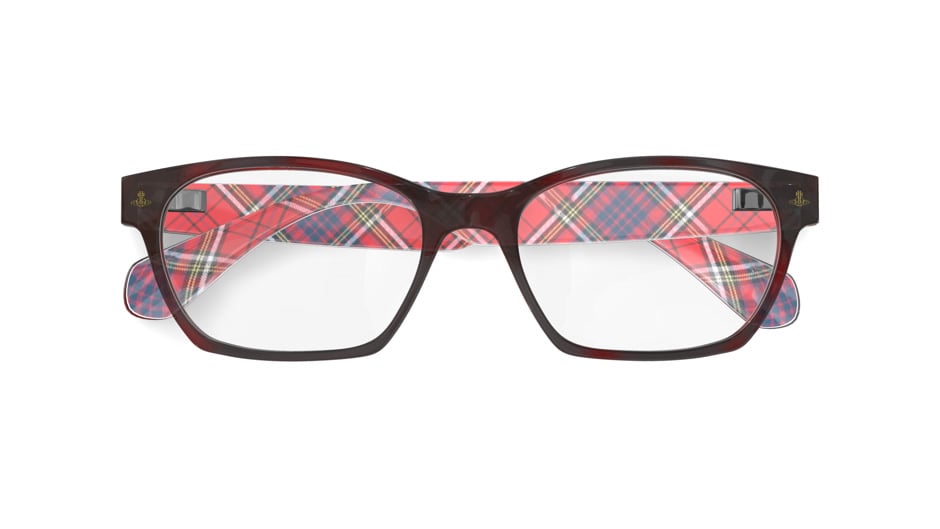 A timeless, easy-to-wear rectangular frame by Vivienne Westwood in a beautiful dark acetate.
The striking Vivienne Westwood design on the oversized temples adds a rebellious edge that brings the frame to life, while the iconic orb and signature V-cut hinge complete the look of this standout frame.
VIVIENNE WESTWOOD 02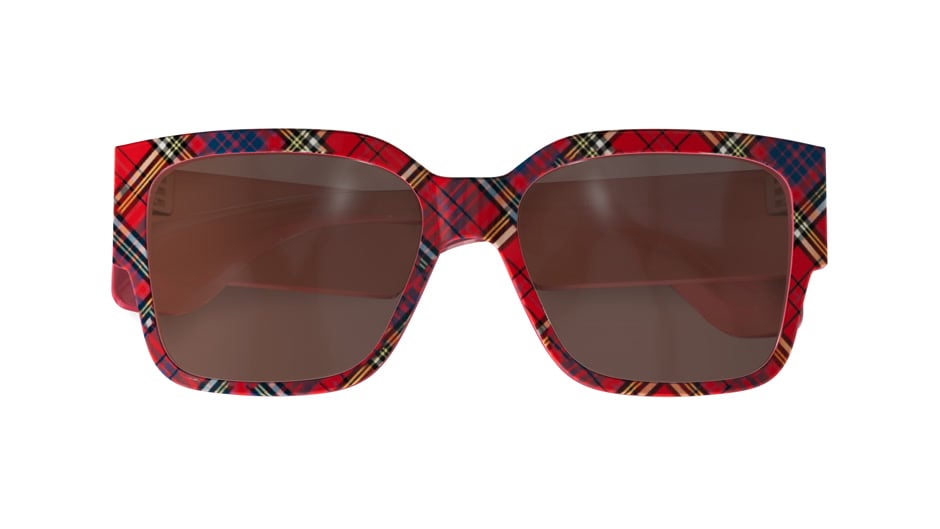 Oversized, iconic tartan-patterned sunglasses by Vivienne Westwood.
The chunky temples create maximum impact and are finished with the futuristic royal orb in striking silver.

These statement sunglasses will be a wardrobe essential for all Vivienne Westwood fans.
VIVIENNE WESTWOOD SUN RX 01